Beauty and the Beast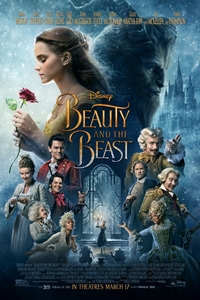 The fantastic journey of Belle, a bright, beautiful and independent young woman who is taken prisoner by a beast in his castle. Despite her fears, she befriends the castle's enchanted staff and learns to look beyond the Beast's hideous exterior and realize the kind heart and soul of the true Prince within.
SciFi/Fantasy / Musical
2 hr 19 min
Opened March, 17th 2017
PG for for some action violence, peril and frightening images.
Emma Watson
Dan Stevens
Luke Evans
Emma Thompson
Stephen Chbosky, Evan Spiliotopoulos