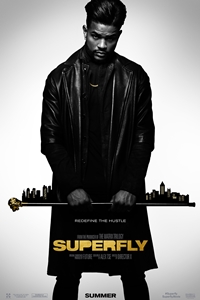 Superfly - the film that helped define a genre in its characters, look, sound, and feel - is reimagined with Director X, director of legendary music videos (Drake, Rihanna), introducing it to a new generation. The screenplay is by Alex Tse.
Action/Adventure
1 hr 56 min
Opened June, 13th 2018
R for for violence and language throughout, strong sexuality, nudity, and drug content.
Trevor Jackson
Jason Mitchell
Michael Kenneth Williams
Lex Scott Davis