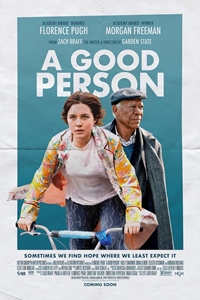 Allison is a young woman with a bright future but her world crumbles in the blink of an eye when she survives an unimaginable. Her would-be father-in-law gives her a fighting chance to put herself back together and move forward with her life.
Drama
2 hr 05 min
Opened March, 23rd 2023
R for for drug abuse, language throughout and some sexual references.
Florence Pugh
Morgan Freeman
Zoe Lister-Jones
Molly Shannon
Celeste O'Connor
Chinaza Uche