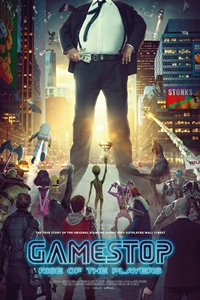 The origin story of the Gamestop stock market phenomenon. It's a David and Goliath story of a band of contrarians who bucked conventionalwisdom to bet on themselves, their own research, and a business that Wall Street had given up on.
Documentary
1 hr 34 min
Opened January, 28th 2022
R for for language throughout and brief drug use.