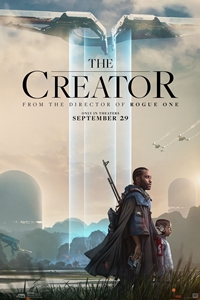 A hardened ex-special forces agent and his team are hired to hunt down the Creator, the elusive architect of advanced AI who has developed a mysterious weapon of massive power. They travel into enemy territory only to discover the weapon in question is an AI in the form of a young child.
Action/Adventure
2 hr 13 min
Opened September, 29th 2023
PG-13 for for violence, some bloody images and strong language.
John David Washington
Gemma Chan
Ken Watanabe
Sturgill Simpson
Madeleine Yuna Voyles
Allison Janney