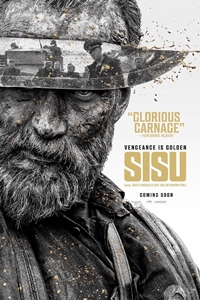 During the last desperate days of WWII, a solitary prospector crosses paths with Nazis on a scorched-earth retreat in northern Finland. When the Nazis steal his gold, they quickly discover that they have just tangled with no ordinary miner.
Action/Adventure
1 hr 31 min
Opened April, 28th 2023
R for for strong bloody violence, gore and language.
Joma Tammila
Aksel Hennie
Jack Doolan
Mimosa Willamo
Onni Tommila