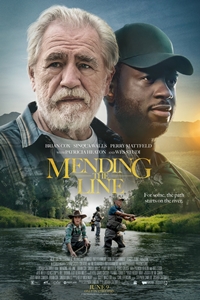 A Marine wounded in Afghanistan is sent to a V.A. facility in Montana where he meets a Vietnam Vet who teaches him how to fly fish as a way of dealing with his emotional and physical trauma, they forge a friendship that changes both of their lives.
Drama
2 hr 02 min
Opened June, 9th 2023
R for for language and some violent images.
Brain Cox
Sinqua Walls
Patricia Heaton
Perry Mattfeld
Wes Studi
Irene Bedard
Julian Works
Chris Galust