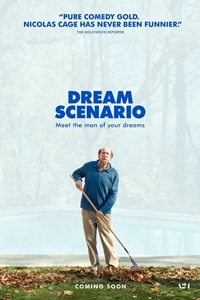 Hapless family man Paul Matthews finds his life turned upside down when millions of strangers suddenly start seeing him in their dreams. But when his nighttime appearances take a nightmarish turn, Paul is forced to navigate his newfound stardom.
Comedy
1 hr 41 min
Opens December, 1st 2023
R for for language, violence and some sexual content.
Nicolas Cage
Michael Cera
Julianne Nicholson
Noah Lamanna
Tim Meadows