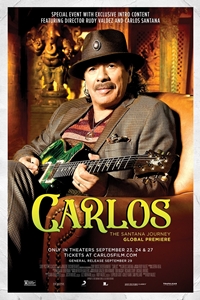 Celebrate the life of one of music's greatest icons in this special premiere event. See the new movie CARLOS first, including intro content featuring director Rudy Valdez and Carlos Santana,exclusive to this event.
Documentary
1 hr 43 min
Opened September, 23rd 2023
R for for language, some drug content and brief nudity.